Authorities to Baba Banda Singh Bahadur AFPA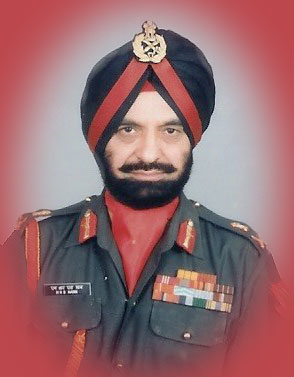 Lt. Gen HRS Mann (Retd.)
Patron BBSBAFPA
After schooling at RIMC, he graduated from NDA in 1960 and was Commissioned into Brigade of Guards on 17 December 1961.
Has served in UN force at Egypt. He commanded an Infantry Brigade in J&K, a division in Sri Lanka, Delhi Area and 33 Corps. He was COS of 33 Corps, Central Command and later of Western Command from where be retired in December 2001.
In Recognition of distanguished service of exceptional order during his tenure as a Divisional Commander, he was awarded "Ati Vishisht Seva Medal" on january 1995. He was awarded the "Param Vishisht Seva Medal" on january 2000 for distinguished and meritorious service for highest order.